Ye must be born again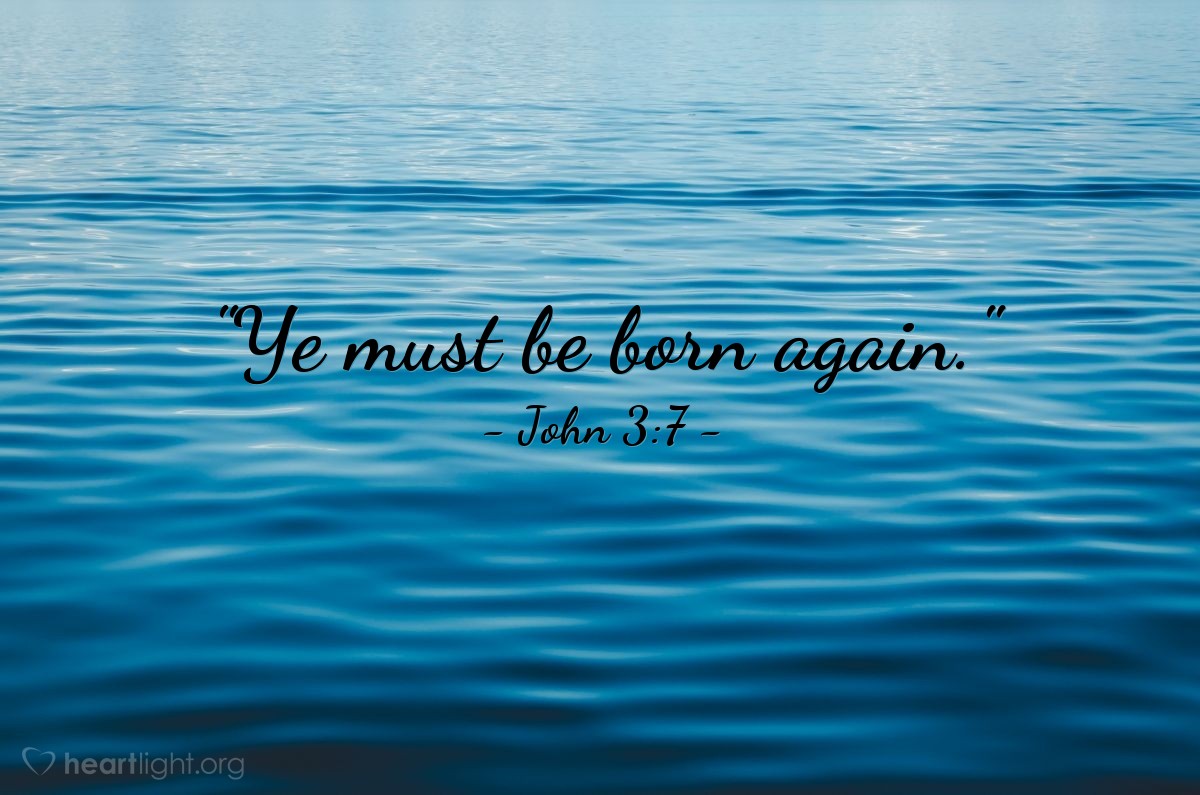 "Marvel not that I said unto thee, Ye must be born again." John 3:7
My wonderful mother-in-law informed me that it was a year ago today we had our first talk about 'spiritual things'. I can't remember what was said in the hour long chat, but I do remember the reasons I went to her to have the initial discussion.
So it's a year later and I am so very far from that situation having been blessed in so many ways. Due to restrictions caused by Covid-19 I am yet to be baptised, however I am proud to say I have become a member of the PCC and am eager to serve the church and community. I do still find myself distracted by Worldly things and susceptible to old behaviours, however I do recognise this and am working on it in my daily life.
In the course of the year many of the sermons I've watched, and songs I've listened to not only resonated with me but often felt directly aimed at me. One of those (and believe me I could have chosen many!) is Best Friends.
The lyrics describe the struggle with the old and desire to become new.
I don't wanna be on my phone but I can't be alone

Welcome to the modern way

Trying to be somebody I'm not but it's not what I want

Tell me there's another way

All the lights I chase now are faded

All the cheap thrills were only time wasted

Tell me why society's plan should define who I am

Surely there's a higher way
One of the phrases that has come up again and again during my early walk of faith has been 'counter culture' alongside scripture stating that "Even though we are in this world Christians are not of this world" from John 17 and "Do not conform to the pattern of this world, but be transformed by the renewing of your mind" from Romans 12.
I don't want a stereotype to decide who I am

I never knew me anyway

Over tryin' to find the next hype cause the high never lasts

So I'mma go the other way

All the lights I chase now are faded

Dylan was right the times they are changing

Tell me why society's plan should define who I am

Surely there's a higher way
It's a beautiful song from the Bethel Music family sung by the very talented Josh Baldwin (see vide below).



I do also remember that a year ago I was listening to Kayne West's album "Jesus Is King" on repeat and around the same time a hoodie by Cactus Plant Flea Market called "Born again '19" was seen on artists like Drake, Pharrell and the founder of clothing label Fear of God - Jerry Lorenzo (pic below from Christian lifestyle magazine Relevant).
There was some confusion at the time over the meaning behind the hoodie with one thought being it was a barb by Drake regarding the transformation and character of Kanye West, however the brand confirmed it's meaning was indeed from the Bible verse. Context matters!
I was drawn to this design as I wanted to display my newly discovered faith and relationship with Jesus (and because I was/am influenced by fashion) but even if I managed to find one at RRP it would have been $250 with resell prices far higher. A little further down the road and I'm glad I didn't make any regrettable decisions with finances I certainly didn't have whilst working in a job I wasn't sure I could remain in for much longer. But PTL because as the song says "
Dylan was right the times they are changing".
I'm still of the inclination to share my faith and journey outwardly with the World and my writing in this blog is just one authentic (and cheap!) way of achieving this.